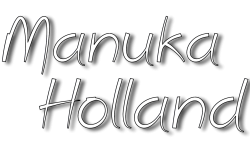 Azienda Agricola Antichi Rimedi is located in the heart of the Italian Tuscany in the natural park of Monte Labbro where, by the microclimate and the wide variety of plants, nature created a true natural oasis.
In this environment, according to strict organic farming methods, the medicinal plants are grown which are processed in the products of Erbe Toscane.
All the plants are used fresh. Nothing is stored in warehouses. Respect for the environment has the highest priority in the production of the raw materials. Of the (for the extra virgin olive oil) locally grown olives with a low acidity (this is indispensable in the preparation of the oils) to the necessary (medicinal) plants. All products are entirely natural and are still fully manually produced.
Of course we try to inform you as comprehensive as possible. If you nevertheless have any questions you can utilize our

customer service page

.




For the making of the products only fresh plants are used. The position of the planets is explicitly taken into account to determine the most favourable moment to harvest the plants. In order to ensure that nothing of the therapeutic properties of the plants will be lost during the processing of the raw materials, only authorized traditional bio-energetic methods are used. Each time only a limited quantity of end product is manually manufactured in the Antichi Rimedi Herbal Cosmetics Laboratory, after which this is brought to a specialized University Laboratory for testing. Only the end products that successfully pass the tests of this Laboratory are allowed to be sold with the brand name Erbe Toscane. Thé guarantee for the very best quality.